Maze Runner Guide (Raid Flyff)Introduction
You are taken into a maze to find your way out. Single mistake means death. Are you up to the challenge to finish the maze? Can you run knowing there's a limited time? Are you ready to survive?
Maze Runner is a unique feature within this game. Basically, you are given 30 minutes to finish the whole maze, there are lots of treasures, traps and much much more!
What this guide is all about


This guide tells you all about the things you should know about maze runner.



This guide gives you tips and tricks, hacks that would help you get to the finish line and find this unique feature enjoyable.

What this guide is not about


This guide won't tell you more than anything other than the maze runner feature.



It won't tell you specific patterns such as indicating the direction to finish the maze (don't bother asking me, I WON'T TELL YOU :p).

Basic facts


Maze Runner can only be opened via activation of an admin in this game (it means it can happen anytime).



You only have 30 minutes to finish the given quest.

Step by step guide on how to start Maze Runner
   1.Upon the activation of Maze Runner feature, an NPC would appear next to PVE Dungeon (near red perin shop) in flaris.
   (THE BUNNY ON THE LEFT SIDE IS THE MAZE RUNNER NPC)
   2.Talk to this NPC to get the Quest first before entering the Maze (IMPORTANT).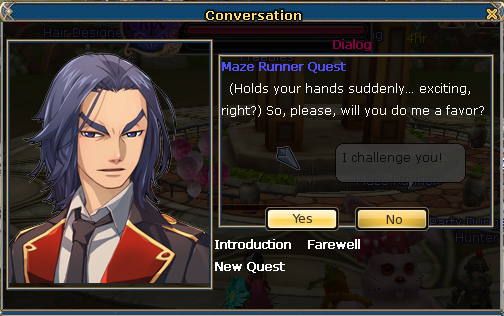 3.Upon accepting the quest, you may now enter the maze by clicking the maze entrance.
   4.NOTE: there are times that you go straight to the maze without encountering the NPC below. If you did encounter the NPC below, kindly follow the visual guide to enter the MAZE)
   5.Now that you've entered the maze, your task is to go through doors and find out where the finish line is.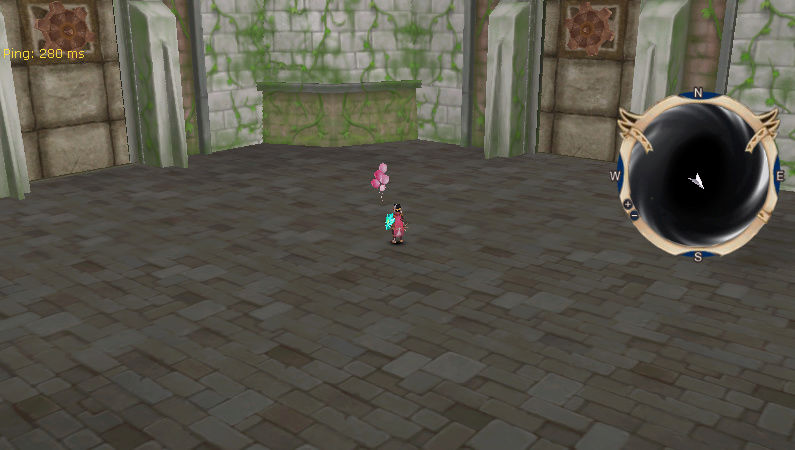 6.To go through doors, you are required to click them and go through a hallway to go to another room. There are times you'll encounter treasure chests and clicking them would reward you with a surprise. Or you'll simply die when entering a wrong door.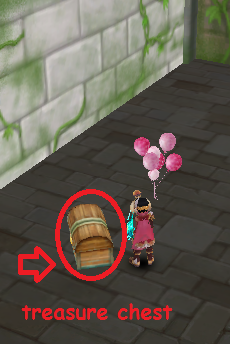 7.Upon successfully navigating your way towards the finish line. You can click the box to go to the reward room.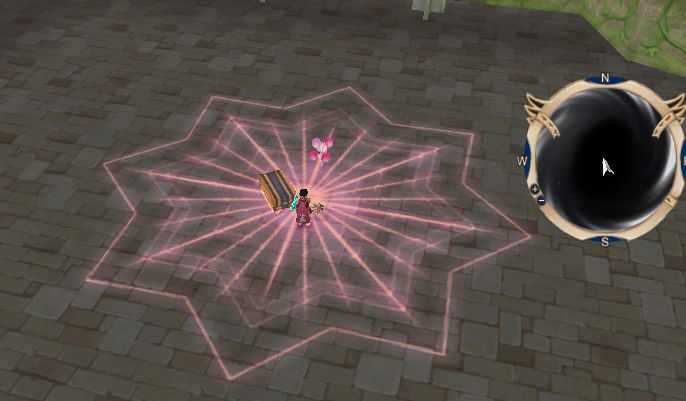 8.Once you've click the box in the finish line, you'll proceed straight to another room and talk to this NPC to finish the quest.
Congratulations!
You've finished the maze runner! Upon finishing the maze, you are rewarded with 100 maze coins. You can exchange these coins for cool rewards! See Below!
Maze Coin Rewards
Maze Runner Set (M) and (F)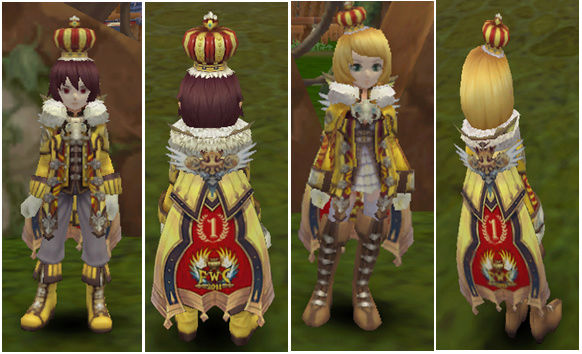 Maze Runner Set Effect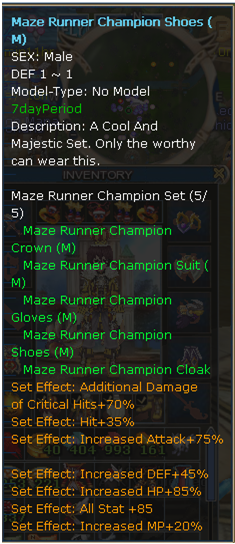 Maze Snake (Looks)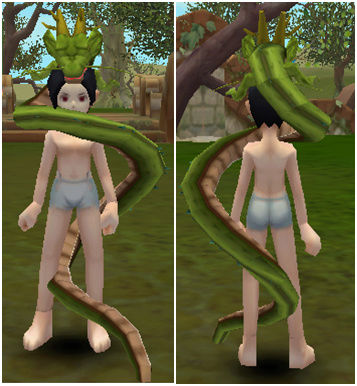 Maze Snake Box (Effect)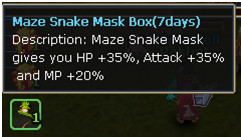 Tips and tricks section
In this section, you'll be seeing various tips on how you can finish the maze with ease.


Always bring scroll of resurrection (must have!).



Reach the speed cap of 200% for faster completion time, this means you'll have to use scroll of velocity, awaking speed stats or any other means to reach the said cap.



Always look at your mini map (toggle "N"). From there, look at the direction (North, East, South, West) to navigate your way effectively.



If you can, get a piece of paper and slowly draw a map to know where you have been and where you have been not. Slowly build your own navigation map to finish the quest.



The more chest you see means you are going on a right path (or not). Just keep navigating your way up and spam those resurrection scrolls. As each failure means you are one step closer to success!

Frequently Asked Questions (FAQs)
1.  What are the things that I get from the chest (Maze Runner)?


You can get 1 donate chip to 20 donate chip per treasure (as per Fawn).



A drop of maze coin (1 piece)



Warp towards the entrance of the maze
Entrance to Secret room!

2.  After finishing the Maze Run before the timer ends, can I maze run again?


Yes, you can finish it again (if you can). As long as the timer is running, you can take the quest repeatedly and finish it.

3. What the *bleep*! I always die on my first try, is there a way to prevent this?


 Apparently, there's none. But you can follow the tips and tricks to slowly finish the quest.

4. What's the fastest record on finishing the maze?5. Help! Doors won't open or the Finish lane NPC won't let me finish the quest.


One way to bypass this problem is to jump, either by pressing space bar or clicking the left and right button of your mouse at the same time. Doing this refreshes the NPC, Dungeon doors for you to finish the quest.


6. What happens to the Maze Runner set/Maze Snake Mask upon expiration of time limit?


 The equipment piece status gain would be removed. However, you can still use it to model for your costume set (if you'd like to).

Have fun Raiding Flyff.
Shanks.

Admin




Posts

: 11


Join date

: 2018-08-15




---
Permissions in this forum:
You
cannot
reply to topics in this forum